Recognized as the market leader in the estate management business, Florida Estate Management has revolutionized the role of the "house-sitter". Below are a few reasons you should choose Florida Estate Management as the company to serve you and your home.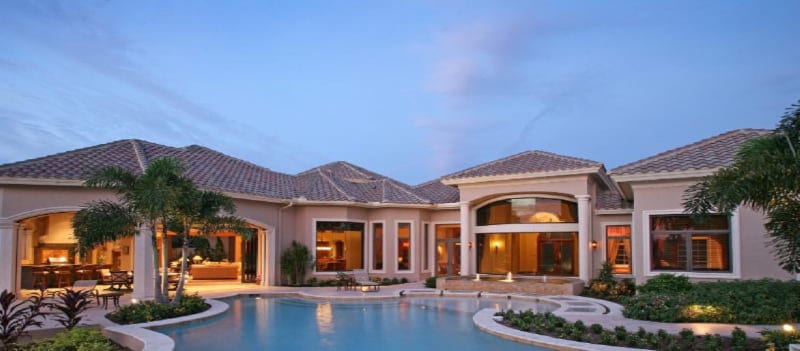 SERVICES PROVIDED
Florida Estate Management Services
OTHER
COMPANIES
Licensed, Bonded & Insured: FEMS works with contractors who are licensed, bonded, and insured so that all clients are protected in the event of a catastrophe. As a company, FEMS has one of the highest limits of insurance in the home care industry.

Experience. Our team of experts has 150 years of combined experience, on average more than 18 years of experience, in the property management and customer service industries.
Customer First Approach. We strive to provide complete customer satisfaction and are available to our customers 24 hours a day, 7 days a week, 365 days a year. Not only are we at your service around the clock, we are easy to do business with making communicating with us a pleasure.
One-Stop Shop. FEMS offers a wide variety of services designed to suit any lifestyle. We work with more than 60 contractors to provide a wealth of resources to our clients.
HomeWatch. Home-watch service, targeted towards seasonal residents and business travelers, consists of weekly inspections of the home in order to give our clients complete peace-of-mind. In the event of a hurricane, clients receive a post storm inspection report as soon as it is safe for our employees to be in the field following the storm.
Hurricane Preparation & Cleanup. FEMS can help clients get their home ready for the dreaded storm. The instant a hurricane watch is announced, we inspect your home inside and out to secure all furniture that may become airborne in high winds, close hurricane shutters, and take all necessary steps to defend your home from the effects of a hurricane to its fullest capacity. Our services continue after the storm. We have the resources to get contractors to your home immediately after the storm, should the need arise,
saving you both time and money.
Technology. Utilizing our technology, we send an electronic report that is both date and time stamped showing all completed services. We also send communication emails keeping homeowners informed. Our website allows homeowners to put in requests online.
Country Club Billing. FEMS clients enjoy the simplicity of Country Club billing, a monthly statement for a multitude of services.